Poverty. Human Trafficking. World Relief. This Is Our Fight.
Propel Your Nonprofit's Influence to the Next Level with ProActive Content

Copywriting and Website Consulting
Is your subscriber list shrinking?
Are your donations lagging?
Are your volunteers and donors engaged and active?
Are you accomplishing your mission?
Like you, my fervent desire is to use my talents to change the world. I want to:
Address the root causes of poverty and homelessness.
Fight sex trafficking and forced labor.
See developing nations prosper and grow their middle classes.
Help women and girls get education and job training in third world nations.
Defeat hunger and bring disaster relief.
You started your human services nonprofit because you care about these causes too. And you probably have a lot of incredible skills you're using to take action.
But while you're running around trying to keep all the plates spinning, your donors are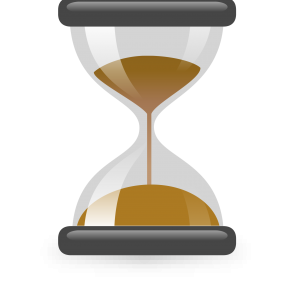 dropping off your list, your volunteers are quitting in frustration, and the human needs you desperately want to meet aren't receiving the love, resources, and attention you want to give them.
You didn't start your organization so you could have a website, or start a mailing list, or ask for money.
You started it to make a real difference in real human lives.
But to reach your goals…
… you need all these things.
I want to use my AWAI expertise in copywriting, email marketing, website consulting, SEO, fundraising, and blog/content writing to help your human services nonprofit grow and prosper – and accomplish the mission that inspired you when you began.
Many AWAI copywriters use their considerable talents to write investment sales letters, or to sell new diet and health treatments. And they make a lot of money for their clients.
But I want to make a difference, for real people.
If you want your website to draw more traffic and increase conversions…
If you need to grow your donations and fundraising…
If you want to expand your subscriber base and engage more volunteers and allies to your cause…
Then you need a human services copywriter who shares your passion for making a world of difference. You need ProActive Content.
Here are a few ways to get started:
Need New Website Content? Whether it's the whole site or specific pages — I write new ones, revise existing ones, and increase the productivity of the whole site.
Email Marketing: Increase your open rates. Engage your readers. Keep them informed and emotionally connected to your work. Tell your best stories in a way that motivates generous donations and passionate, loyal supporters.
Direct mail and print copywriting: Fundraising letters, promoting upcoming events, newsletters.
Local Non-profits in Seattle: Want your charity to grow in Seattle, Renton, and King County? Because I'm based out of Seattle, I have special rates for small and local nonprofits. You can get A-list copywriting for non-A-list prices.
Or, contact me to see how I can help your specific needs.