Local & Small Business Marketing and Copywriting
There's a Reason Your Brick-and-Mortar Business Isn't Doing Better
We all love to blame Amazon. And they have made it tougher for certain businesses in particular. But for many local and small businesses, the problem isn't Amazon. It's marketing. And unlike big corporations, your lack of marketing (or ineffective marketing) isn't necessarily your fault. You just don't have time to do it well, consistently.
Why is producing consistently effective marketing so challenging?
Because every time you sit down to do it, it feels like you're starting from scratch. Even as a small business, look at all these marketing tasks you need to be doing:
Online marketing
Offline marketing
Lead generation
Email marketing
Automation
Social media – from Yelp to Google Business to Facebook to ???
SEO
Marketing to new customers
Marketing to existing customers
How many of those things are you doing? How many you doing well?
I get it. It's hard. It takes time. But this is business in the internet age.
You need a plan to attract new customers.
You need a plan to retain and build loyalty from your current customers.
You need a website with a clear message and purpose that serves your goals as well as the needs of your visitors.
Most of all – you need a regular stream of clear, compelling, and action-oriented offers.
Sales is all about the offer. You've got to stay on people's minds, and the best way to do that is to keep making them offers.
Answer This Question, and You'll Know What to Do
If you had a marketing plan, would you implement it, or would you let it collect e-dust on your hard drive?
If you answered, 'YES, I would implement a plan if I had one'
Then all you need is a good plan. ProActive Content works with local businesses like yours – on a level that fits your budget – to create actionable marketing plans with specific tasks and goals.
You can grow your business. But you can only do it with marketing. If you have the motivation, but need help knowing what to do, then get in touch with us today and we'll create a marketing plan that fits your business.
If you answered, 'NO, I probably wouldn't do the plan even if I had one'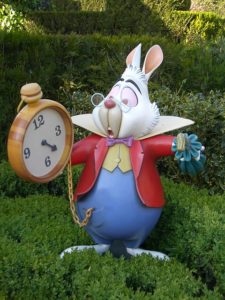 Then you need a longer-term partner who will not only create your small business marketing plan, but help you put it into play.You need an implementer.
This is where over 90% of marketing "consultants" fail. Like politicians, they make big promises. They say they can create marketing plans that will grow your business. Some of them can. But unless you can implement that plan yourself, it's worthless.
ProActive Content can create AND implement your customized marketing plan. We are a direct response copywriting and marketing service. We don't create theories. We get stuff done.
It's Time to Win
If you know you don't have time to do consistent marketing, but you also know it's the only way to grow your business, then we need to talk.
If your small business marketing plan requires:
Email marketing of any sort
Automation
Lead generation content
SEO website content
Sales, landing, or general web pages
Overall website re-creation
Social media content
Direct mail advertising
In-store marketing
Customer follow-up marketing
Or many more possible areas of need…
ProActive Content can implement all these strategies. We write the content. And, with a growing team of specialists, we can also design and publish it as needed.