Should Kim Kardashian get to vote on the Oscars?


(and other web marketing questions… answer in a moment)
If you're like most nonprofits and businesses, you get ads trying to alarm you about how badly you need to improve your website.
SEO!
More traffic!
Broken links!
You're not getting traction with Google's ever shifting algorithm!
And on it goes…
But these pitches – even the annoying ones – raise an important question:
"How do I know if my website is working well?"
There ought to be a way to measure this, don't you think?
I know my dishwasher is working if it cleans dishes.
I know my car is working if it turns on and gets me where I need to go.
But how do we know if our websites are "working"?
What does it even mean for a site to "work"?
Today the goal is to tell you in part what it doesn't mean. Why would this matter to you?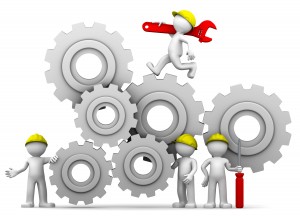 Because the myths surrounding graphic design and its supposed supreme importance have led to the launching of thousands of sites that people swoon over, but that in many cases, once you turn on the machine, smoke spills everywhere and the whole thing collapses.
Today's case in point – the Webby Awards.
You would think that an award-winning site would be an example for the rest of us to follow.
But if you study the sites that have won Webbies, it soon becomes clear that the Webby means very little in terms of how well a website works.
In fact, these awards and their websites are part of a growing problem – showcasing websites that don't achieve their goals.
The Webby Judging Criteria
The primary criteria listed on their own site is "recognition based on 'overall experience.'"
Let's think about this for a moment.
Suppose my website is meant to raise money to help build wells in Africa. Our goal is to raise money to support local efforts to improve access to clean water.
What then is the only criteria that matters if I'm judging whether or not my website works?
Our donation conversion rate.
How many visitors do we get?
How many of those visitors reach our donation page?
How many of those who reach it give money?
How much money do they give?
That's it. That's all that matters.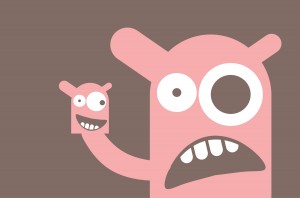 If I have the most beautiful site in the world, with graphics designed by space aliens that reach out of the computer screen and tap me on the shoulder and sing for me, but no one gives, then that site is a failure.
The "overall experience" has no value whatsoever if that experience doesn't translate to cold hard donations. To paraphrase James Carville, "it's the conversions, stupid."
Yet, look at some of the other Webby Award criteria:
Content, structure and navigation, visual design, functionality, and interactivity
Interactive advertising and media creativity and integration with the overall experience
Concept and writing, quality of craft for online film and video
Now, are these things important? Absolutely!
But what's missing here is the core mission of the site – to accomplish its goals.
If the site fails to do that, then these other components aren't doing what they're supposed to do.
So if your site has a slick video with high production values, but after putting that video on your site, your traffic, sales, or donations go down and stay down for the ensuing months, what do we conclude? That the video didn't help!
It doesn't matter how well-produced it is. Something isn't working on the site.
The Webby Judges
This is where we run into real problems.
Here's a partial list of the judges:
Kevin Spacey, David Bowie, Arianna Huffington, Harvey Weinstein.
Who are all these people? They are entertainers and cultural icons.
And I'm a big fan (of some of them).
But who are they not? They are not website experts. (No, Huffington isn't either. She didn't design her site or make it work; she was the visionary, not the technician).
What about the other judges?
They are mostly CEOs of places like Twitter, Tumblr, and other media services.
But again – does the founder of Twitter know about website conversion rates and how to improve them? Just because someone has a successful company doesn't mean they're an expert about every aspect of that industry. In fact, it is very likely they are not experts on something as specific as making a website increase its conversions.
Twitter doesn't sell anything. They don't have a home page or a set of services and products. There is very little they have in common with a conventional website, let alone a nonprofit one.
The point is – these judges are not experts in the components of what makes a website really work.
Here's another way to say it: Would Kevin Spacey be okay with Arianna Huffington voting on the Oscars? How about Kim Kardashian? I think he'd take issue with that. They why are these people deciding which websites are the best?
The Webby Awards are a meaningless sideshow. They have no substance or bearing on what actually makes a website work.
One Webby Example – Analyzing Counterspill
What makes a website work?
Here's the home page of a site – counterspill.org – that won three Webby Awards.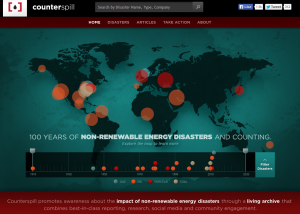 A writer on Social Driver gushed over it as follows:
"Upon landing, you are greeted with a dark, almost foreboding map that highlights the worst non-renewable energy disasters in the world. Users can also watch a featured video that explains the cause of the website. The average time spent on this site must be enormous."
That last statement sums up the point of my analysis. Notice how he says it: The average time "must be" enormous.
What does that mean?
It means no one actually bothered to check if the time spent actually was enormous. We're just assuming it must be, because…. well because the site is just so cool that it must be! We don't need to measure it! We just know!
No.
An effective site works because it reaches its goals – whatever those are.
So why are the Webby Awards meaningless? Because they don't evaluate winning sites based on the only thing that matters: Does the site reach its conversion goals, and how well?
And when you study this supposedly awesome Counterspill site, it fails one of the most fundamental web evaluation questions, summed up in a four-word question:
What do I do?
I couldn't tell. I also couldn't tell what the goal of the site is.
It appears the main goal was to win a Webby.
And in fact, it was hard to do the one thing that was clear – click on all the little circles. Some of them overlap so closely that you can't even tell if you've visited them all.
So, I don't know the traffic numbers for this site.
From the sound of it, neither does anyone else.
Interestingly, Counterspill launched in April of 2011. Here we are just four years later, and what do we see on this site?
It looks the exact same as it did four years ago.
The last article posted was in 2013 – two full years ago.
Their Facebook page has only 457 Likes and very little interaction (that's just over 100 Likes per year… not so great considering the primary goal on the site appears to be for people to "share it with your friends," according to their About Page.
So, Webby Awards aside, the evidence indicates a different evaluation: Counterspill is just another abandoned website that made little if any impact. But hey – at least it won that award and got to meet Kevin Spacey.
What This Means for You
Don't worry about winning a Webby.
Worry about reaching your conversion goals.
And worry about working with people who devote all their expertise to that, and not making pretty sites that don't work.