9 Easy-to-Avoid Ways to Fumble Money Your Donors Want to Give You at Fundraising Events
Maximize Your Fundraising Event Donations by Steering Clear of These Pitfalls
The size of your event doesn't matter. It can be a six or seven-figure annual fundraiser, or a small-time 5k race or baking contest.
Fundraising event mistakes can cost you thousands of dollars in potential money.
There is short and long-term money to be raised at every fundraising event you put on, and it's up to you to raise it. And you can't just think about it in terms of profit and loss. In other words, if you raise more money than it cost you to put on the event, that doesn't mean your event succeeded.
The real measuring-rod question is – how much money could you have raised had you done everything within your power. And again – this means the immediate 'take' from the event PLUS the ongoing donations from new donors you pick up.
You must think about the potential for longer-term donor relationships in every decision you make at your event, because the money you'll receive from them should dwarf the one-day amount.
Here are nine fundraising event mistakes that will keep your charity from huge amounts of money it could have brought in. Some of these are specific to auctions. Some apply to any type of fundraising event.
9 Money-Losing Fundraising Event Mistakes
Killing Emotion with Boredom
People give because they care. That means you've got to stir them up and make them care. If they're bored, or aloof, or thinking "that's interesting," then you're missing out on money they came prepared to give.
What's the best way to kill emotion at a live event? Give boring speeches. At one event I was at, the speeches from the organization sounded like high school graduation speeches. With all that annoying up and down intonation they do. Not genuine. Too scripted. Didn't connect with any stories or work the organization was doing. Just boring.
Another way to kill emotion? Make your event procedures a pain in the neck to navigate. If someone spends 20 minutes just to register and then has to stand around for 20 more before anything happens, they're annoyed. Annoyance isn't a posture for generosity.
Don't let systems, speeches, 'research', and facts get in the way of good ol' heart-heavy emotions.
Not Collecting Email or Contact Information
"To not get contact information from your fundraising event participants is like a political candidate going door to door but not giving her name."
This kills your long term growth. An event is the single greatest place to acquire new donors and supporters. You have a captive audience. You have the power of the crowd. You have live presenters, photos (hopefully), videos (hopefully), people to meet, and so much more.
With all that going for you – to not get contact information from your fundraising event participants is like a political candidate going door to door but not giving her name.
Recurring donations and major gifts happen because of ongoing relationships and follow-up marketing. And that's where the big money is, but it all begins with one thing:
Stay. In. Touch.
Can't do that without contact information.
Giving No Motivation to Ever Come Near You Again
You've got to make people feel needed. This isn't just about money. It's about volunteers (who often become donors too!). People want to get involved when something matters to them.
What do you need help with? Find a way to work that into your event. Help people see how they can meet specific needs. If their emotions are engaged, they'll be receptive to pitches for help. And more volunteers means more impact, which means better fundraising.
Another way to arouse interest? Tell stories to connect the impact of your work to your donors.
I went to one event, and it was over two hours in before I heard or saw a single statement of donor impact. This was after the silent auction and 70% of the live auction were behind us. Unless I already cared, they'd given me not one reason to give them a dime, unless I just wanted one of the items for its own value. And this leads to the next fundraising event mistake…
Assuming All Your Guests Already Know You
At the same event I just mentioned, had I not known what they do already, I would have been sitting there clueless through most of the auction. They want my money. That was clear. Other people are giving, so somebody must care about this. But what do they do? What is their work? And why should I care?
These few hours are your only chance to capture the attention of numerous people who've never heard of you before. Don't waste it!
The question is, what percentage of your event participants know little or nothing about your charity?
I've never seen a study on this. It can depend on how much you emphasize to your core supporters the need to bring in new people. But even a low ball estimate of 15% new people should convince you of how important it is to introduce your charity in a compelling way. At an event with 150 people, 15% is 22 people.
Suppose you're doing a run/walk event. If half your core supporters who show up invite just one new person, 33% of your participants will be brand new.
It is critical that you find a way to introduce your charity (and don't be boring!) to your audience so they understand your mission, goals, and impact. Otherwise, it's just a nice dinner or day at the park.
It's Theater, Not Television
Theater is live and in person. The players can interact with the audience if they choose. Same with live sports events. But on TV, it's all passive. You just sit there and watch. Don't make a passive fundraising event.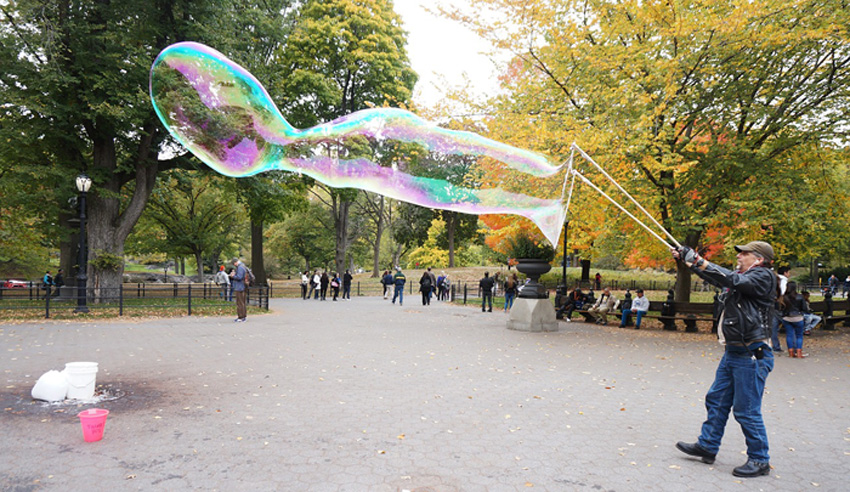 If your guests just sit there the whole time and never get engaged with anything, you'll lose them. So what are some ways to make fundraising events more interactive?
Games, raffles, and surprises. Make it fun! Could be trivia-based. I once did a city-wide scavenger hunt race.
Bring a surprise presenter – celebrities are great for this. You can also bring in someone your charity has helped. Nothing is more engaging than an in-person testimonial.
A fun auctioneer. If it's an auction, this person needs to be a pro. Someone who keeps people's attention. I've seen both ends of this, and it makes a huge difference.
Give away items. More than just name tags. Give bracelets, leis, funny hats for people who've bought raffle tickets – you can get really creative with cheap but fun little giveaways.
Sending Poorly Trained Volunteers Out Into the World
I've volunteered at a number of events, partly just to see how they treat their volunteers. You immediately pick up on some big differences.
Your volunteers need to be trained well enough to be an asset. Just like guests, don't assume your volunteers already know much about you. Here's one way this can cost you donations:
You're selling raffle tickets, and a volunteer is responsible for catching people at the door to make the offer. For this volunteer to succeed, he needs to know more than how to write down bid numbers on a chart.
He needs to know what the raffle is for. The details of how the drawing will work. He needs to be told to approach people, not wait for them to approach him. There's a skill set here. You don't put the most shy person on your team in this position. This is basically a sales job.
Put time into this training. Empower your volunteers to succeed. Don't assume they know what to do.
Running 'Raise the Paddle' On the Fly
A well-run Raise the Paddle can bring in tens or even hundreds of thousands of dollars, depending on the size of your event and income levels of your guests.
('Raise the Paddle', also called 'Fund a Need,' is a point in the auction when donors can just give money of pre-set amounts, and not get any items in return. The auctioneer will just say "who wants to give $500," for example, and everyone who does will raise their bid-number paddles.)
There are several keys to maximizing your income from this. Here are a few easy ones:
Connect the amounts to specific needs. "$5000 pays for two women to be counseled for a year."
Give time to give before shifting to the next amount. At one event, I saw an auctioneer ask for $10,000, and then lower it to 5k in less than ten seconds. Terrible. Do you decide to part with ten grand in the time it takes to scratch an itch?
Have a matching grant and tie it to one of the amounts. If you get a grant of $10,000, then at the $500 level, you can say "If 20 people give $500, your gifts will double."
Show pictures, videos, or have people in person who directly benefit from specific needs being funded.
Blowing the Dessert Auction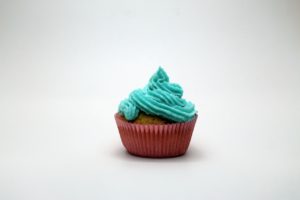 There are several ways to do dessert auctions. But there's one way to blow this one big time:
Not enough desserts!
A good dessert auction can raise thousands, even tens of thousands. I once attended an event with over 300 people, many of them wealthy. They auctioned off a pricey and very cool ice cream dessert, and it went for over a thousand dollars. People bid it up to that price before someone finally won it. And then, guess what?
That was their only dessert!
I was speechless. You had people bidding this thing to over a thousand dollars, and everyone except the winner got nothing. Had they had just four more equally desirable desserts, all those other people would have bid on those too. They could have easily quadrupled their money in less than five minutes. Had they had ten or twenty desserts? The sky is the limit.
Bad Math at the Silent Auction
There are three main ways to lose money in a silent auction:
Items are priced too low (on the starting price or the 'buy it now' price)
Price jumps are too small
Too many silent auction items
So, if an item's value is $100, don't open the bidding at $20. If it ends up not being a competitive item and only one person bids on it, you're getting way less than it's worth.
Open bidding at no less than half the item's value.
This is also a reason to not have too many silent auction items. The goal is competition and bidding wars, not to sell 100 items for half their value.
So let's say the minimum bid on that same item is $50. What's the next price level? $55? $65? There isn't only one way to do this, but you just need to think it through for each item.
I recommend your 'buy it now' price be at least two times the value of the item (if not more). If someone wants it bad enough to take it at the 'buy it now' price, make it worth your while.
With that in mind, if you have ten steps between your opening bid and the 'buy it now' price, you can't have just $5 increases along the way. Make the steps big enough to matter.
Again, there isn't just one way to price these, and ideally you'll have an auction committee or sub-committee who can discuss each item. But that committee needs to think about this in an informed way.
With effective pricing strategies, your silent auction can bring in several hundred or thousand dollars more.
Are You Still Planning Your Fundraising Event By 'What We Do Every Year'?
Then you're probably leaving a lot of money in the room – in the short and long term.
Contact ProActive Content, and request a fundraising event planning consultation.
Even for the tiniest nonprofit, the difference between making these kinds of fundraising event mistakes and a maximized strategy can enlarge your impact in ways that last for years.