Constant Contact Vs Mailchimp
Why Constant Contact is Seven Bananas Better than Mailchimp
I do a lot of email marketing and copywriting. I've worked on ongoing campaigns, one-off emails, standalone series and autoresponders. Along the way, I've used a number of email platforms.
Two of the biggest ones are Constant Contact and Mailchimp. As email platforms go, both of these are better than all the others I've used, and I don't say that lightly. There are some platforms I would never recommend to anyone. Email me if you're curious which ones, and why.
But between Mailchimp and Constant Contact, which one should you be using?
My answer to that question has two parts:
In some cases, it depends on your goals and how you want to use email marketing for your business or nonprofit. Each platform has strengths and weaknesses,so one might align better with your plans.As a professional email copywriter, I can give you an objective appraisal of this – and the best email platform for you might not be either of these.
In general, you should use the one that will make your life easier by saving you time and needless frustration.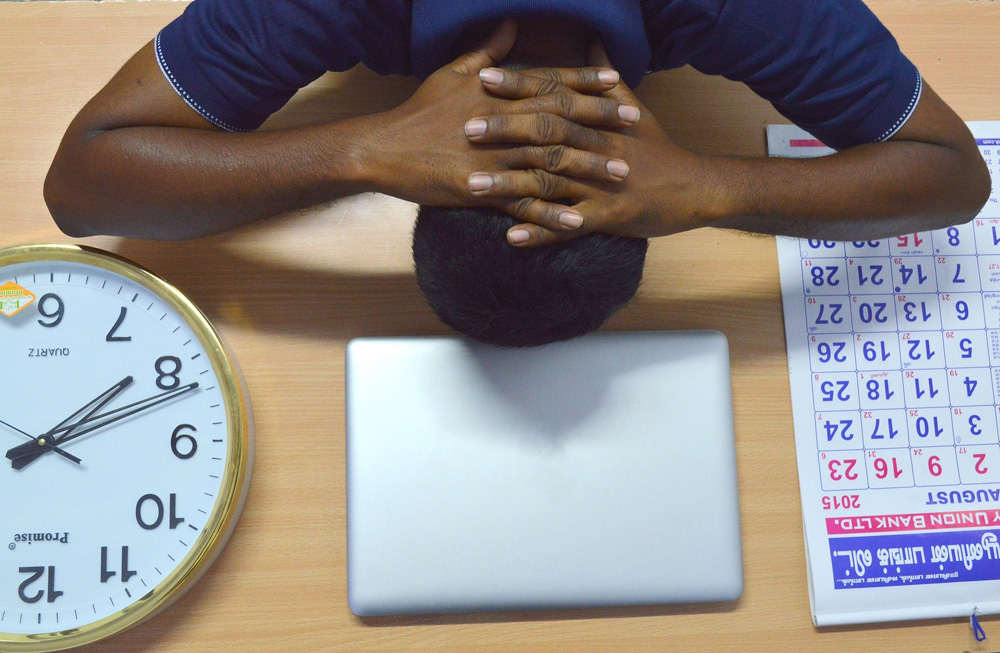 Unless your email goals will be better served by Mailchimp's strengths, Constant Contact will make your life far easier and is my first recommendation for nonprofits and businesses.
Here are seven reasons why Constant Contact beats Mailchimp, no bananas about it.
7 Time-Saving Advantages of Constant Contact over Mailchimp
Manna from Heaven – Thy Name is Phone Support

Do you enjoy spending time scouring help screens that never seem to answer your real question? Do you like waiting hours (or days) for email or chat support to get back to you? How about having to figure out the clearest way to type out your problem so the chat support person doesn't get confused? Personally, I deplore all of these time-sucking experiences.

Some email platforms don't even have chat support, so you have to wait hours (or days) for each question to be answered over email. Then you have to clarify because they missed something, and wait more hours. To me, this kind of experience feels like dragging my fingers over a mile long chalkboard. While a fly buzzes in my ear.

With Constant Contact, none of this happens. They have phone support. You call them up. You describe the problem. They walk you through it, and it's fixed in mere minutes. When I first started using it, I had a few questions, and the phone support – all by itself – was worth the price of the service.

Even if that was the only thing on this list, it would be enough for me to choose Constant Contact over Mailchimp and every other email platform. Time is everything.

It's Just Plain Easier to Use

On Mailchimp, if you want to do anything remotely advanced, you'll spend hours wading through help screens. Just using the basic email screens and doing basic tasks is harder too.

One example: Suppose you've sent an email and want to see which of your subscribers clicked on the link in the email. In Constant Contact, you can do this in two clicks from the main Campaign screen.

In Mailchimp, it takes three clicks. And finding the second click takes some effort.

This is because in Constant Contact, the click rate number is a clickable link. So you just click that percentage, and you're now just one click away from seeing the names. But in Mailchimp the click rate is not a link. So you have to choose 'Reports,' go to the report, search through it to find where the clicks are, then figure out where to click to reach the names. And after you find that, there's one more click before you can see them.

That's just one example of simpler usability. But these are the little things that make a program easy or hard to use. They add up. If it's only one process, it's not a big deal. But if many processes are that much harder to figure out, the extra minutes and hours you'll spend over the course of a year doing the exact same task in Mailchimp will add up. You're losing time.

Send My Mail to Whoever I Want, Whenever I Want

Mailchimp forces you to choose the list you want to send your email to at the beginning of the process. Even worse, you can only send to one list at a time. In Constant Contact, you choose the list at the end – after you've written the email – and you can send it to as many lists as you want.

This is a major timesaver!

Here's a screenshot to help explain this if you're newer to email marketing.

This is the screen you see right before you send or schedule an email in Constant Contact. Notice the red box. This checklist shows all the email lists in your account.

The more email marketing you do, the more lists you'll have. You'll have your main list, which will be the biggest. But you'll end up creating smaller segments and categories and groups for specific marketing purposes. For instance, the nonprofit in this screenshot has separate lists of just the people who have signed up for their events.

A restaurant or retail store might create a separate list of everyone with birthdays in a specific month so you can send them special offers related to a holiday in that month, or a list of male or female customers they know are single or married.

In Mailchimp, before you even choose how you want your email to look (let alone write it), you have to decide which list you're sending it to. And you can't change this. It locks you in to that choice for good. If you decide later you want to send this email to another list, you're in for a ride that we don't have room to explain here.

In Constant Contact, the screenshot shows how easy it is. You can pick whichever lists you want to send the email to, and you do this at the END of the process, not the beginning.

I had a client who had three different lists in Mailchimp. We wanted to send their newsletter to all three lists. So for every single newsletter, I had to go through a drawn out and annoying process just to send the email. It cost that company extra money, because they were paying me by the hour. Every newsletter cost them quite a bit more to send out than it would have in Constant Contact. Wasted money (for them), and wasted time (for me).

Sure, they were using the free version of Mailchimp. But paying me to send the same newsletter three times was costing them more than Constant Contact's small monthly fee.

Free, as usual, wasn't better.

Adding Contacts to New Lists is a Cinch

This is probably Mailchimp's biggest flaw. Suppose you have a customer who subscribes to your main list. But then they do something, like go to an event, and you want to add them to a second, smaller, segmented list. How do you do it?

In Constant Contact, this is so easy it will make you gasp in ecstatic relief. You can open up a checkbox showing all your lists and the ones they're subscribed to. You just check the boxes of the ones you want to add them to, and you're done. Removing them is just as easy.

In Mailchimp, working with their lists – I am not joking – it requires you to have a schematic in your head of how all these screens and lists and segments fit together. Okay I am joking. But it's very hard to do. Adding a person to a different list – if you can do this without needing to scour help screens or ask them for help (but not by phone), I will be very impressed.

For nonprofits, you'll almost certainly want a volunteers list. Constant Contact will save you buckets of time if you plan on keeping that list current.

It's My Subject Line and I'll Cry If I Want To

Subject lines are arguably the most important part of an email (I personally rank them #2, but many marketers put them at the top).

With this in mind, it's very common to want to change your subject line. Several times. Why? You might have found what you thought was the perfect subject line. But then someone else suggests another one that, dog gone it, it really is better.

Fine. In Constant Contact, you just go up to the top of the screen and change it. Whoopdeedoo.

But Mailchimp makes you choose a subject line, just like they make you choose the list you're sending to, at the beginning of the process on a completely different screen.

So if you get a new idea for a subject, or just want to slightly alter your current one, you have to spend time going back to change it. Again, minutes add up. How many times will you change subject lines over the course of a year? This is more time you'll never get back that could have been put to better use.

Here's a screenshot showing Constant Contact's main email writing screen:

The red arrow points to the subject line. You just click on the text and adjust it any time you want. It's right there, above the email you're working on.

The purple arrow points to the preheader. Same easy process. Also note – the green arrow points to the preview button. This too is harder in Mailchimp. The yellow arrow points to the internal name for the email. Again, you can change this any time you want. And the blue circle on the left shows you all the super simple drag and drop features you can add to any email.

The point is – all this is on one screen. The way it should be.

Social Media Wraps Like a Bow Around Your Email

Both platforms now have features that allow you to post on social media with links to the email you just sent. This is a terrific feature, and both these platforms are ahead of the curve on this.

But once again, in Constant Contact – it's just easier. It has a clickable calendar that lets you pick the days you want to post, and how many posts on each day. Mailchimp does not have this level of customization (as of this writing).

You can also choose which social media platform your post will go on, choose the image that will appear, and write the post. Though, Facebook just brought the paranoia about "fake news" into this arena and won't let us choose the image we want to use anymore. Dumb.

Automation – So Easy a Caveperson Could Do It

I think the 'caveman' version of that line is trademarked, so I had to change it. My apologies.

The very first time you decide to do automation in Constant Contact, you will be flabbergasted at how easy it is. You just create the email like any other email, choose the list, write the next one in the series, and go from there. Deciding the time between emails is just a single click.

In Mailchimp, setting up an autoresponder sequence is a complicated maze of if-then statements, drop down menus with logic puzzles and vocab words, and uncertainty of if what you set up is actually working.

Now, to be fair, one reason for this is because Mailchimp's automation does a lot more than Constant Contact's. This is one thing I meant at the beginning when I said choosing a platform depends in part on your email marketing goals. If you want to do a lot of specific segmentation and automation, you'll be limited by Constant Contact's options.

But increased features invites increased complexity.

Constant Contact is simplicity. So if you're not going to pay someone else to navigate the logic mazes, and if you have no interest in figuring it out yourself, then you're not going to be using the feature that is the main reason to choose Mailchimp over Constant Contact.

With that,you now have seven specific reasons to choose Constant Contact over Mailchimp. And, there are more than seven examples I could have given for how much easier Constant Contact is. But I don't want to waste your time. And neither does Constant Contact.

Another reason to try Constant Contact? They give you a 60 day free trial.
Take a 60 Day Free Trial of Constant Contact for the Easiest Possible Email Marketing Experience
Get 60 Days Free