ProActive Content Copywriting Samples — Emails, Sales Letters and Pages, Lead Generation
Sales Letter: This was a sales letter I wrote with a specific audience — people who have lived in their homes a long time and have thought about selling, but aren't sure they're ready. The purpose was to generate leads and eventually buy their houses. Targeted to generally older demographics, with a lot of memories in the home this investor wanted to purchase from them. Note the very strong USP and the soft-selling but emotionally engaging headline.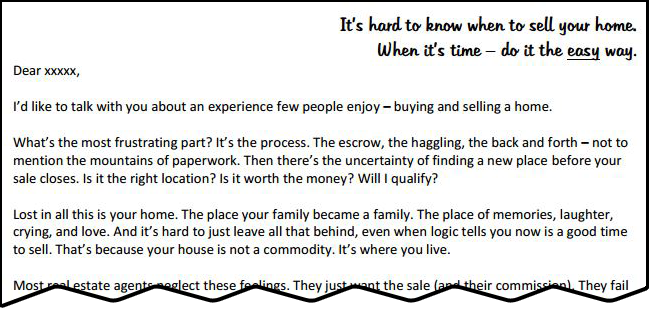 Sales Letter asking to purchase homes from uncertain sellers in suburban neighborhood (pdf)
Sales Page: Here's a sales page written for a golf product, which was professionally designed by a graphic designer — Rachael Kraft — with whom I collaborate when possible. Here you'll see heavy use of testimonials and expert references, as well as multiple offers to funnel readers to various options, and benefit-rich subheads.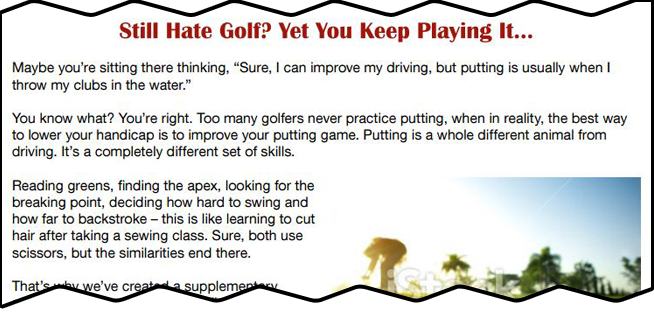 Sales page for new golf product — long form (pdf)
More Samples Available
I have many more samples available if you'd like to look at them. Please contact Dan at ProActive Content and let me know how I can help you surpass your goals.
Need Leads?
Are you an entrepreneur, startup, or home-based business?
Here's a company that gives you daily leads for an affordable monthly rate.