5 Stress-Reducing and Profit-Producing Reasons You Should Pay Your Copywriter Per-Item and Not Hourly
Are You a Chokepoint or an Express Lane?
Smart businesses and nonprofits use copywriters to help market their products and services, capture new leads and prospects, and keep their customers engaged. Some have in-house writers, and others farm these tasks out to contract writers and freelancers.
If you've ever done the farm-out thing, or are thinking about it, you've had to face this question:
Should we pay our copywriter hourly or with fixed-price payments?
Here are five reasons you should almost always pay your copywriter fixed-price over hourly.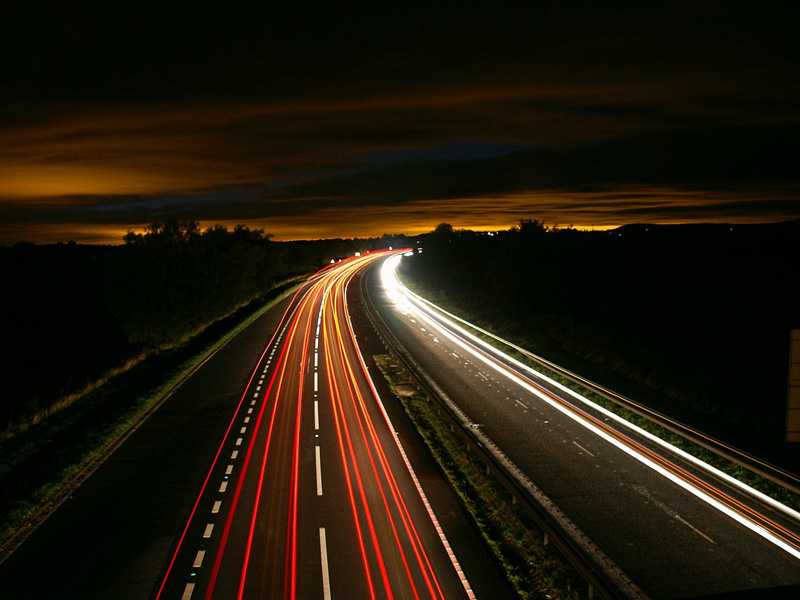 Fixed-price frees up your copywriter to work without stress

Working under the clock adds unnecessary stress to your copywriter. This hurts your business. Why? Because the writing process is not mechanical, but fluid. It's prone to tangents, unexpected questions and roadblocks, and necessary detours.

It rarely goes as smoothly as either party expects or hopes it will. That's the nature of writing. I learned this in one of my very first absurdly low-paying jobs working for a content mill.

I had to crank out these articles for them, but to get it "accepted," it had to pass their editors' eyes, and they had pretty high standards. High standards are good – but when you're paying someone $20 per article, you aren't going to get high quality writing, and asking that writer to go back and revise, multiple times, the same article without an increase in pay qualifies as an injustice.

The point is, that process of writing, feedback, revision, more feedback, and final product, must happen if you want copy that converts and accomplishes your goals.

But when you pay your copywriter by the hour, they feel the stress of costing you money as they comb through their work to check for errors, find better ways to say things, re-evaluate the all-important headline, offer, and call to action language, and much more.

Excellence is in the details. And details take time. It's just that simple.

Do you want your copywriter worried about costing you extra money, and foregoing this kind of detailed work?

You don't have to approve every little step

I'm doing a couple hourly projects at the moment. Anytime I have any uncertainty about whether I should do something new, I feel the need to ask first.

So you, as the employer, have to do far more handholding and babysitting when you choose to pay your copywriter hourly instead of fixed-price. Hourly is more stressful for you, just like it is for your copywriter.

This is inevitable, because most people don't want to upset their employers by doing a bunch of work that the employer didn't actually want, but then still needing to get paid. For ongoing jobs with multiple components that aren't all known up front (which happens a lot…again, it's the nature of the job), this means you get lots of "clarification emails" from your copywriter confirming that they understand what you want done.

With a fixed-price job, this conversation happens up front, per project, but every little step doesn't need to be approved.

For example, one client wanted me to evaluate a landing page. I produced a series of recommendations for how it could be improved. But then, he was vague about what to do next, so I had to send a follow-up email asking if he wanted me to implement my recommendations, and if so, which ones.

This was a waste of my time to write this email, and a waste of his time to read and answer it.

Were we doing fixed-price work, we could have simply negotiated up front the price of the landing page, done the evaluation, and then he could give me the green light immediately, already knowing the cost.

And if you're doing long-term work with a copywriter, you can negotiate all these fees at the very beginning. Set prices for emails, landing pages, blog posts, sales pages, direct mail – whatever. And unless special circumstances come up, you can just run with those, without having to approve every little step.

In other words, hourly makes you a chokepoint on getting work done. Fixed-price makes you more like an express lane – speeding up productivity, and removing barriers.

Do you want to have to micromanage your copywriter, or let them produce their best work on their own?

You have a known investment – no surprises

How long does it take to write an email? How about a sales page? Or a lead-magnet? The answer should be obvious: It's different every time!

But a professional copywriter has some range of how long these tasks usually take, and will price them accordingly in a fixed-price contract.

Do you see how much simpler this is? If one blog post takes five hours to write, but then another takes three hours, you're paying the same amount either way. You don't have to get all worked up if your copywriter needs to do some extra research, or wants to write an extra-long article or put in some graphics and SEO content. You get the same price either way.

And if you don't like the quality of what's produced, you can ask for improvement and not have to worry about paying more for it.

Do you want to know your copywriting costs from the beginning?

You can insist on a certain level of quality

Revision notes, feedback, and editing take a lot of time. For long articles, it can take even longer than it took to write the first draft.

If you're paying your copywriter a set price, you have the power up front to ask for a certain number of revisions and include them in the price. Smart business owners (and smart copywriters) will even put this in the contract they agree to at the beginning.

Some copywriters (such as me) will even offer a guarantee of complete satisfaction for all their work, which essentially gives you the right to ask for unlimited revisions until you are satisfied.

One client I worked with, re-writing and creating some marketing materials for a lead magnet for her photography business, used this freedom to ask for several adjustments to various parts of the copy I sent her. And I did it, and she was pleased with the final product. She got all this for a set price that we had agreed to at the start.

With hourly work, you can still insist on this level of quality, but each step of the process will cost you more money. When I charge hourly, I turn on the clock for every email I write, every phone call, and every minute spent researching.

So if you want top quality writing and choose to pay your copywriter by the hour, you may find yourself with a surprising bill.

Do you want to insist on a certain level of quality up front and yet have a fixed cost that is guaranteed?

You can negotiate all terms and tasks up front

This means everyone knows the goals and how they're going to be reached. There's no second-guessing.

If you want blog articles written, and want content, design recommendations, SEO, and at least one image or graphic, you can ask for all that up front and agree to a price.

On the other hand, if you want just the content, and have someone else who will handle the design, graphics, and SEO, you can ask for that and get a different price.

Emails – is your copywriter responsible for uploading the copy to your email platform, or do you have someone else doing that?

Uploading content takes a lot of time, what with formatting, link creation, test emails, and all the rest. If you're paying hourly, this cost is in addition to writing the emails. And if the copywriter runs into some annoying technical problem (which happens a lot!), you are paying them to work through all that.

But if you negotiate up front that you want your copywriter to upload emails, you can agree to a fixed cost and move on without concern.

There are so many terms and conditions that play in to a contract and affect how much time something takes to implement. Taking the time to negotiate and finalize as much of that as possible at the beginning will save you unexpected costs, surprises, wasted time from micromanaging, and unnecessary stress.

And, your copywriter will thrive, and will likely produce superior work, because they aren't worried about having to defend how much time they spent perfecting your sales letter.

Forcing a writer to defend their process is like questioning a football coach about a controversial call made during the game. Have you ever seen a coach who enjoys having their decisions questioned? Hourly, even for the best copywriters, puts a little voice next to their ear whispering to them to "hurry up, you're costing the client money!"
Choose Fixed-Price Payments, and Focus On Growing Your Business
If you have any questions or comments, feel free to leave them here or visit my contact page and talk to me personally.