Should My Business Use Yelp?
Decide for yourself after reading this final installment of my Yelp marketing story.
Lesson 3: Targeted Direct Response Copywriting? Not From Yelp
In the online world, direct response can mean a lot of things because there are so many metrics we can measure.
But to help you decide if your business should use Yelp, I'm going to focus on just two areas where Yelp will fail you if you want to do direct response advertising:
No flexibility for offers
Dishonest targeting
No Offer-Flexibility
Let's start with no flexibility.
The foundation of direct response advertising is in the offer. A clear, compelling, specific offer that meets a customer's need. An offer this specific, and with a response that's measurable, is something we can test, refine, test again, and so on.
So how does Yelp fail with regard to offers? In every way failure is possible. Here's what I wanted to do:
I wanted to try out more than one ad.
I wanted to try out special and limited-time offers.
I wanted to try out different messaging to appeal to different audiences.
Can't do any of it on Yelp.
The worst part is, Yelp's system is designed so that part of your ad is automated using content from your Yelp page. That part of your ad will be either your first testimonial or the beginning of your business page. Those are your only two options, which is absurd in its own right.
So which did I want, of those two unnecessarily restrictive options? I wanted the business page because I can control the message. What did I get? I'm sure you can guess….
The stupid thing is, even they can't adjust this! I called their reps to ask about getting more control of my ads, and they told me they can't change it. Are you kidding? I was stunned. This is your product and you can't change it? But this fits a pattern I've observed the last few years. Why is it that so many institutions have willingly (stupidly?) relinquished the power of human decision and handed it over to a slobbering computer?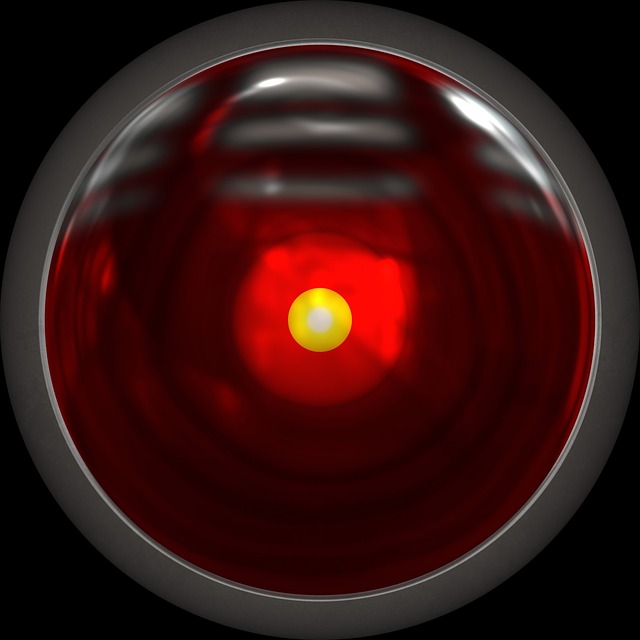 It just baffles me, and yet I see it over and over again. Why would you set up a system like this, where the computer decides whether to show either a testimonial or the start of the business page? What possible reason is there for taking away my power as a business owner (the one paying the bill!), and giving it over to a mindless computer that knows nothing about marketing?
How hard would it be to have an option – choose A or B?
Now, it's equally preposterous that you only have those two options in the first place. But really, we don't even have those options. We get to sit back and see which one the computer wants to use. Do you see how dumb a system this is? It's just dumb. I know as a writer I'm supposed to know better words to describe things. But it's a dumb system.
The way it should be, the way Google Adwords, Facebook, Bing, and most other online ad companies do it, is to give me control over the ad I'm paying for.
I should be able to make special offers, deals, discounts, giveaways, and whatever else I feel like offering to people who see MY ads. Shouldn't I?
You can't do direct response marketing on Yelp. You just don't have the control it requires to do it right.
Dishonest targeting
This is the one that got me really mad. And if you're deciding if your business should use Yelp or not, you really need to read this final point.
Remember those two calls I got in three months, because it turns out people don't look on Yelp for marketing or copywriting help? I got two calls: A T-shirt print job, and an HR job hunter.
This is very important that you ask yourself this: How did these people find my business on Yelp, if nothing even remotely close to those keywords appears on my page?
There's only one possible answer:
Yelp has a quota, and they WILL reach it, no matter what it takes their crooked algorithm to get there.
When you pay $500 (or $100) for a month of Yelp ads, you're paying for a certain amount per click. If your ad just shows up, there's no cost. If someone clicks, there is a cost. And once your clicks hit the amount you paid to Yelp, your ad stops showing up until the next month.
Or so they tell us.
If Yelp was targeting its ads honestly, then my clicks would have ALL been from businesses, nonprofits, and entrepreneurs looking for copywriting and marketing help.
Yet, somehow, Yelp expects me to believe that I filled up $500 worth of clicks for three months in a row, and yet not a single one of them called me up. And, even more amazing, the two people who did call just happened to not be in my target market. Not even close to it.
Do you know the odds of that?
That I got 60 clicks a month for three months, but none of them called me except for two who weren't actually looking for the very service I provide?
It's impossible.
That would mean I've found two people who are so unobservant that they picked up a phone and called a marketing copywriter up to find HR jobs and T-shirt printing, and you expect me to believe that 58 other clickers who supposedly all want marketing help are so discerning and specific that not a single one called me? No way.
The only explanation is this: Yelp puts my ad up, but it's not getting the clicks, and their month is almost up. And they must reach their $500 quota. So their algorithm starts throwing the ad up every chance it gets, even for searches that have nothing to do with it.
And because most users don't know it's a pay-per-click arrangement, some just click on every ad they see on page 1 and then flip through them to find what they like best. (I do this with Google all the time).
The end result – you will pay the maximum every month. Even if no one actually searches for what you really sell.
Again, if you're wondering if your business should use Yelp, read that sentence again. They will lie to you about this.
They'll tell you if you don't get all the clicks for that month, you won't have to pay the full price. It's a lie. You will get the maximum number of clicks. You will pay the maximum price every month – guaranteed. Because if you're not getting the clicks, and the month is almost up, Yelp's algorithm will make sure you do get them, even if it means someone looking for hamburgers sees your ad for window washing.
Final Yelp Marketing Assessment
As I said at the start, this isn't a Yelp-bashing article series. I'm simply reporting what happened and what I learned from it, as a marketing and copywriting professional. I want business owners wondering if they should use Yelp to know what they're getting, and what they're not getting, and also to learn a bit more about marketing.
Here's what you've learned:
1. Yelp will promise you at least these three things:
You'll make your investment back
You'll get views, clicks, and customers
You can adjust your ads
The first one will be true for some businesses, with local ones having the greatest advantage.
The second one will be true for everyone, but only for views and clicks, not necessarily customers.
The third one is a plain ol' lie.
If any of these promises fail, you will not be able to adjust your contract, get a refund, or try anything outside of the box, whatsoever.
2. Their Reps are Marketing Ignorant
Their reps are for the most part ignorant of basic online marketing principles – astonishing though this may be considering they are an online marketing business. But don't call them up asking for help on getting more clicks. They don't know how. I've told you what they'll say: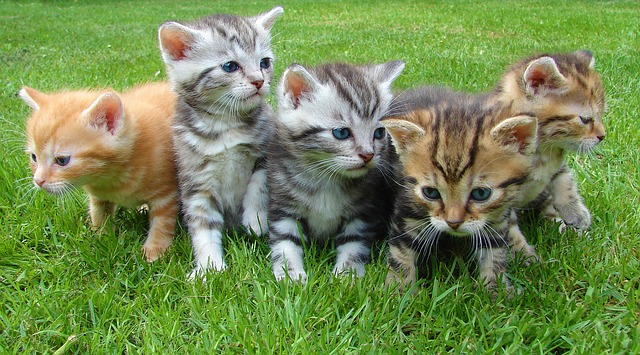 "Photos photos photos."
Here's a photo! Is it working?
3. Valuable Marketing Lessons – Customer Service, SEO, Direct Response
Finally, you learned three valuable lessons about marketing, and that Yelp doesn't do any of them well:
Customer service means solving problems for your customers. They don't.
SEO means attracting the right web traffic to your page and speaking to them clearly. You can't.
Targeted direct response marketing means clear offers with measurable outcomes, and your complete control of all the details of this. It doesn't exist.
They will fabricate leads if your page doesn't get enough of them so they meet their quota, and they will not let you alter any of the details that matter in your ads – the real solution to getting more clicks. In Yelp this is totally outside your control.
Should My Business Use Yelp?
What's the answer? It's that timeless answer to almost every question: It depends.
It depends on what kind of business you have.
If you're a local brick-and-mortar store, a restaurant, or local service provider where people have to come to you (or you to them), like a lawyer, accountant, or plumber, Yelp can be a great marketing tool and their system can work to your advantage.
If you have an online business, Yelp will be a disaster, and you should run away screaming in terror.
If you're kind of in the middle, like me, you should approach with extreme caution. And if you do decide to give Yelp a try, don't buy their absurd sales pitch that the minimum price is $500 a month. Force them to let you try it out at a much lower price. Like $100.
If they refuse to go there, walk away. If they say they don't have a package that low, they're lying. I personally know someone who does.
The Good News
If you have a Yelp page, and it is bringing you clicks and calls but you're having trouble closing the sales, that's a very different problem. And that's something ProActive Content can help with.
From Yelp you can send people to your own website where you can offer deals and other enticements. And, you can also do a few things on Yelp like gift certificates.
So if you have a Yelp page and want to get more from the leads it's producing for you, send me an email and let's talk about some solutions.
And just for reading through this 3-part blog, I'll give you 30 minutes free on the spot. I'll also send you a follow-up report of what we talked about, along with some action steps you can take.
(See what I just did there? That simple offer I just made you? Can't do that on a Yelp ad. And it only took me 4300 words to get there).
I give you some simple and practical strategies you can use to increase your sales and conversions. And I promise, my ideas won't have anything to do with "more photos."*
*Unless that is, your business is one that thrives on photos. A restaurant, for example, should have pictures of the food it serves. But you knew that already.